I enjoy doing things for people. You need something fixed? I'll be right over. Got a question about the Bible? Let's talk. Want to learn a song? Let's meet up. Need my help moving house? I might not actually be available that day. But I like the idea of helping, of being part of the solution. It's the practical side of me I guess. I suppose I also like to use skills and abilities that God has developed in me either naturally or situationally to serve others when there's a need. Say perhaps the drum in your washer won't spin. I've been there. I might just be able to use the experience of my own difficulty to help you in yours. Isn't that what the Apostle Paul is talking about here?
Blessed be the God and Father of our Lord Jesus Christ, the Father of mercies and God of all comfort, who comforts us in all our affliction so that we will be able to comfort those who are in any affliction with the comfort with which we ourselves are comforted by God.
2 Corinthians 1:3-4 (NASB)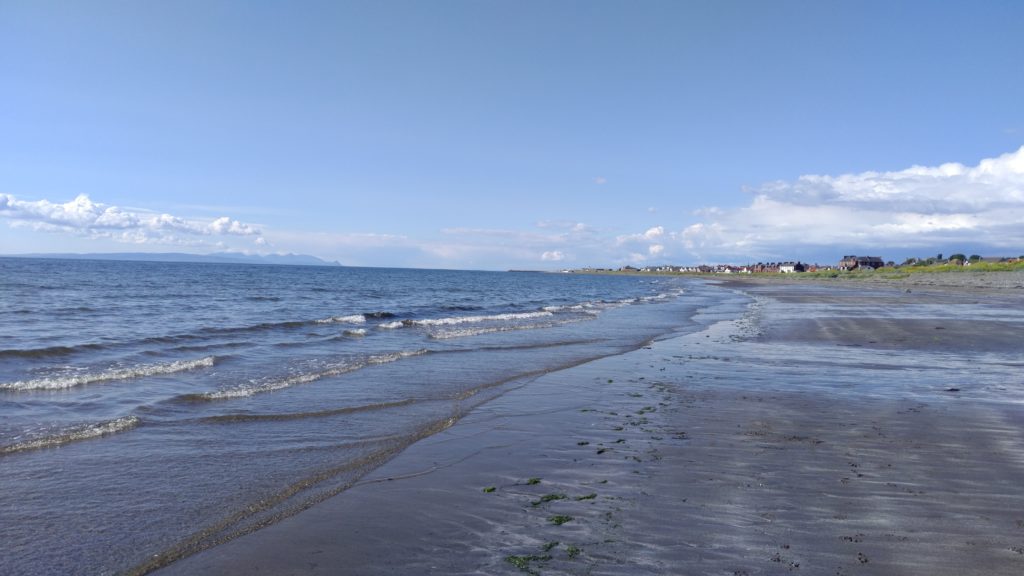 I couldn't help but notice that the word "comfort" is put up five times in those two verses alone! And five more times in the three verses that follow! The way I read it, we experience God's comfort in difficult times, and then we can be a part of bringing that comfort to others in their difficult times.
But I'm learning lately that God's comfort doesn't always come with a wrench attached.
Take, for example, an event from a few weeks ago. I drove up on the scene of a fender-bender, having been tied up in the traffic it caused. As I went past, I saw that one of the people involved was someone I knew. I stopped, checked in with her, and found that she was okay and all was well. Both cars were driveable, Garda had been phoned, etc. It was simply a matter of waiting at that point. So there was nothing to fix, and my instinct was to get back in my car and drive on.
But I didn't. I stayed on that strip of median until both cars were gone. It felt useless and maybe even a bit intrusive in the moment. However, I think both of those feelings are lies that keep us from being present when people are under pressure.
Let's take the example to something more intense. Say I get a text telling me a friend is in the midst of an anxiety attack, will I make a half-hearted reply? Or will I drop what I'm doing to go sit with him? My tendency would be the former, since I can't really do anything to fix the problem, and I wouldn't want to intrude.
But like I said, I'm learning. Being present with someone in a moment of crisis may not fix anything. But that doesn't mean it doesn't help. In our age of digitally-enhanced solitude, we've bought the lie that actually being there isn't important. It's not true. Comfort isn't only about fixing the problem. It's sometimes more important to let someone know they aren't alone. It's a lesson I keep running across. Maybe it's time I learned it.
By the way, God Himself doesn't promise to fix all our problems in the moment. But He does promise to be with us. Surely there's a lesson in that as well.
How do you respond when people around you are going through hard times?