Much of our work in the summertime is hosting and running short-term ministry teams.  I'll share more about our philosophy and approach for these teams in the future, but I wanted to give you a day-in-the-life account, based on a team we're hosting right now.  Strap in good and tight… we're heading to Thursday, 30 May.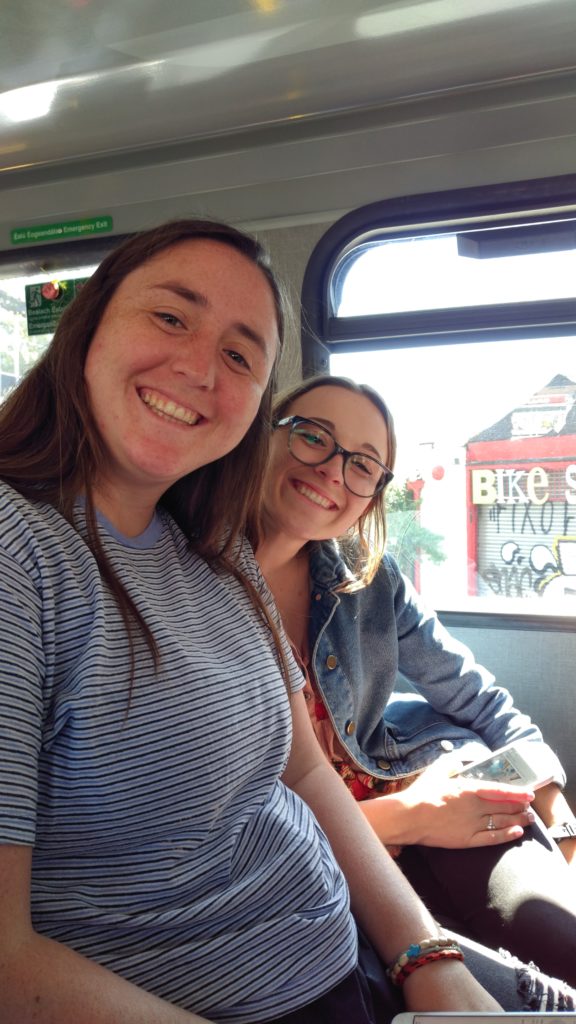 A little background first.  This team is from Azusa Pacific University in Southern California.  This day was Day 20 of 29, so this trip is a bit longer than most.  We've split the group into four teams, each with different projects for the mornings.  They rotate each week, meaning they all have a turn on each of the teams.  There are twelve students in the group, so each team is three people.
At 7:30 AM, I'm on my way to collect the construction team. I'll meet them where they're staying for the month, at the Lucan Centre, about a mile from our home. I've been leading a building project at the women's residential recovery centre, about an hour away by car. So the four of us settle in for bit of a trek into County Wicklow, replete with chat, jokes, and music. I haven't told them yet, but today we'll be digging. [Full confession, my skills run more along the lines of "handyman" than "proper builder", so there's a lot of figuring this out as we go!]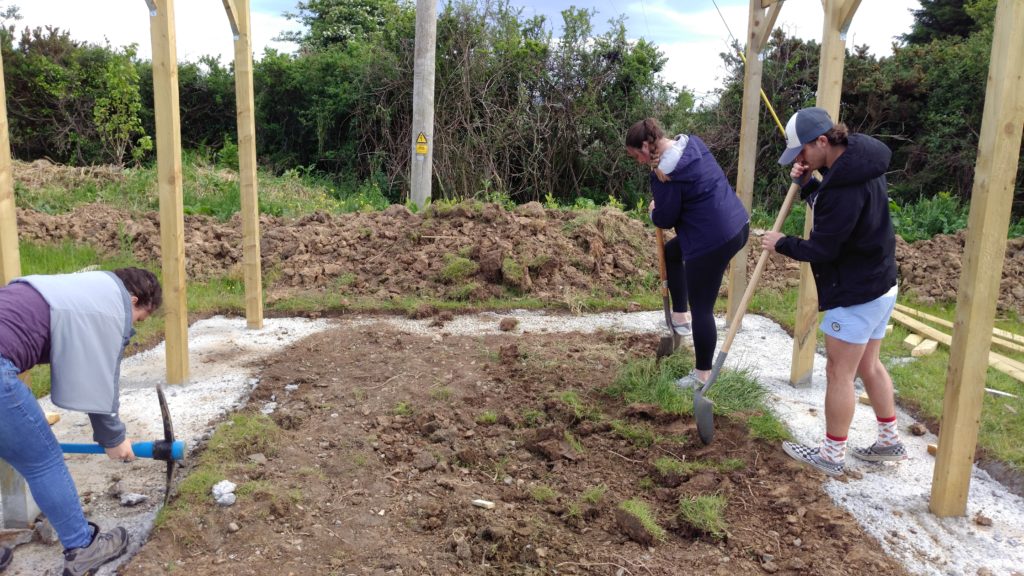 While this team is busy swinging shovels and pickaxes, what are the other nine people in the group doing? One team is responsible for cooking and shopping for the group, so mornings are for food prep and menu planning. Each team that has taken on this role has brought its own unique flavor to the group at large! One team is going with Dorine to run a program for families in temporary homeless accommodation, with lots of playing with kids and interacting with parents who are waiting for their permanent homes to come up. And one team has the morning off. More on them later.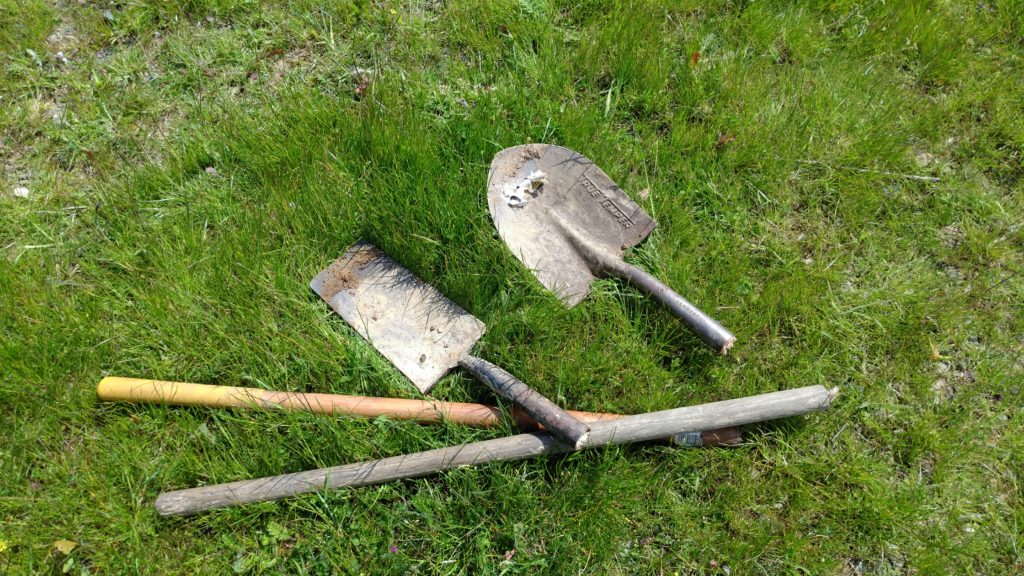 By 1pm, the construction team is done building for the day. We might spend a few minutes scrambling around on rocks at the seashore before driving back up to Dublin to meet up with the other teams. Afternoons are spent with the kids at Just ASK, so all twelve will be together playing games, helping with homework, and enjoying some laughs in D7 today. After several days of being in this setting, our group and the kids are enjoying one another's company. It's fun to see how different kids bond with different team members
At 5pm, the kids' club is finished, and nine of them hop on a bus back to the Lucan Centre, finished for the day. Remember the team that had the morning off? They're not done yet. This group has been on outreach duty all week, preparing food and bags of supplies for the homeless, many of whom are not in accommodation, temporary or otherwise. They'll meet up with Dorine who will get them some dinner and then bring them to the outreach bus. There, they'll spend some time walking around the neighborhoods, handing out necessary items, and having conversations with people who are often overlooked and dismissed in the daily activity of urban Dublin.
And so it goes – Monday to Thursday with teams out on projects in the morning and then with Just ASK in the afternoon.  Fridays we do a devotion and debrief morning, processing through what we've seen and done for the week while also digging into the Bible to learn about outreach and evangelism – followed by a team activity in the afternoon.  Saturday is their free day, and Sundays start off at City Church and end up at our house for dinner.  One thing we've enjoyed about this group is that both Dorine and I have had lots of opportunities to get to know them in a variety of settings and groupings.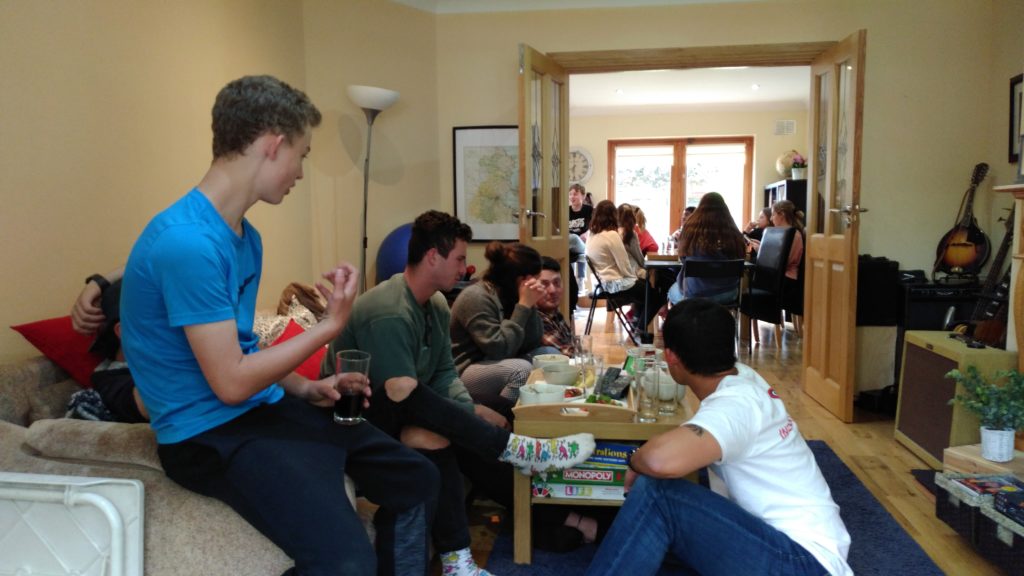 The trip has been a wide range of ways to serve, from speaking in front of a group to working behind the scenes.  Here's 1 Peter 4:10-11 in The Message translation: "Be generous with the different things God gave you, passing them around so all get in on it: if words, let it be God's words; if help, let it be God's hearty help. That way, God's bright presence will be evident in everything through Jesus, and he'll get all the credit as the One mighty in everything—encores to the end of time. Oh, yes!".
This is starting off our summer season on a great foot!  If you'd like to serve on a team, or if you'd just like more information about any of this, please feel free to drop me a line.  Follow us on Facebook if you want to see more pictures. We're thankful to be here, doing this work.